Hotel El Tumi

04 Days / 03 nights, Car + Hotel at Huaraz
Ubicados a tan sólo 4 cuadras de la Plaza de Armas, Hotel El Tumi le brinda la más cálida estadía para que su experiencia en el Callejón de Huaylas sea realmente inolvidable. Te ofrecemos un kilometraje especial en este paquete para que te animes a visitar la Laguna de Llanganuco, el Pastoruri o las ruinas de Chavín de Huantar

View the vehicles available for this offer and the total price per person:
Toyota Prado Land C. 4x4 or similar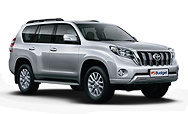 Double Room*US$ 344 - S/.1,173.04
Toyota Rav4 AWD or similar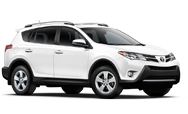 Double Room*US$ 295 - S/.1,005.95
Nissan Versa AT or similar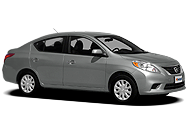 Double Room*US$ 193 - S/.658.13
* Price per person


Promotion includes:
4 rental days from Budget Car Rental Peru.
Unlimited Mileage
3 nights at El Tumi Hotel ***.
Continental Breakfast.
Wi-Fi.
Access to business Center.
Peruvian sales taxes (IGV).
Terms & Conditions
Valid until 15/12/2019. Reference Exchange Rate: 3.41.
Not valid on long weekends, national and local holidays.
Prepaid package subject to vehicle and room availability.
Refund conditions may change at each accommodation, please ask for details.
Prices are based on a Double Room minimum 2 paying persons per promotion.
Please ask for other vehicle and room options.
Vehicle pick-ups from Airport location is subject to 15% Airport Fee over car rental rate only.
Package can not be combined with any other discounted rate or promotional deal.
Subject to change without prior notice.