Hotel Grandmare & Bungalows

6 Days / 4 Nights, Car + Hotel at Máncora
The Grandmare Bungalows & Carpas Hotel rest on a privileged location at Máncora beach, and ideal natural place with all the charm of Máncora town. You will have the opportunity to do a great variety of aquatic activities like: jet ski, boat trips, wakeboard, snorkeling, fishing, catamaran trips, kayaking, surfing and also quad bikes (ATV) rides. And if you just want to relax and enjoy a peaceful holiday, the hotel personnel can help you achieve this with their massages and yoga services.
Toyota Prado Land C. 4x4 or similar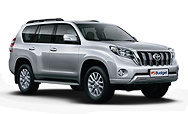 Standard Double Room*US$ 530 - S/.1,807.30
Toyota Rav4 or similar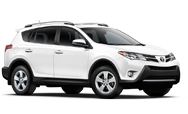 Standard Double Room*US$ 460 - S/.1,568.60
Nissan Versa AT or similar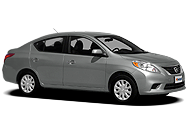 Standard Double Room*US$ 308 - S/.1,050.28
Promotion includes:
6 car rental days with Budget.

Unlimited Mileage.

4 Nights at Hotel Grandmare & Bungalows.

American Breakfast.

Does not include aquatic activities.

Peruvian sales taxes (IGV).
Terms & Conditions
Valid until 15/12/2019.

Reference Exchange Rate: 3.41.

Prices are based on a double room minimum (Bungalow Matrimonial) 2 paying persons per promotion. 

Check in: 02:00 PM  -  Check out: 12:00 PM

Prepaid package subject to vehicle and room availability.

Refund conditions may change at each accommodation, please ask for details.

Please ask for other vehicle and room options.

Vehicle pick-ups from Airport location is subject to 15% Airport Fee.

Package can not be combined with any other discounted rate or promotional deal.

Subject to change without prior notice.