Kia Picanto mt (only Lima City) - desde:
(per day)
US$ 10.90 - S/. 38.71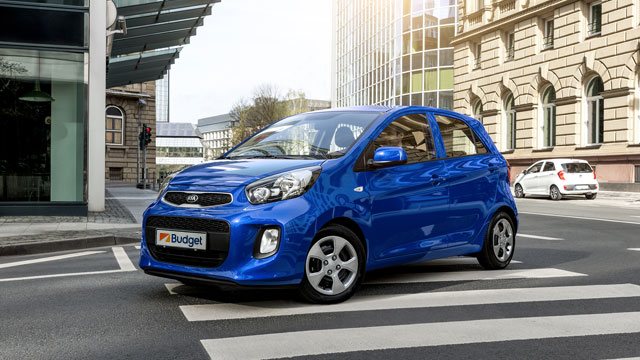 Conditions
Includes:
Kia Picanto manual or similar
260 free kilometers per day.
Peruvian Sales Tax (IGV 18%).
Consideraciones:
Vehicle Group: M
Discount only valid for online reservations.
Can not be combined with any other discounted rate or promotional deal.
Discount apply only over time and mileage rate.
An Airport Fee is charged at airport locations (15%).
Vehicles are reserved by Group and not by make, model or color.
Estimated Reference Exchange Rate: 3.55
Valid for check-outs until August 31, 2020
Minimum availability: 3 per promotion.
Subject to change due to vehicle availability without prior notification.
Only the confirmation of the reservation guarantees the rate.
Read more at
General Terms & Conditions
.
---
Do you want to receive this and more deals in your inbox?
Get our Deals now!.


Images are for illustrative purpose, Budget reserves a vehicle by the Car Group and not by make, model, year or color.